We're passionate about providing "Hometown Service" to our clients – so much so, it's in our company logo and tagline. But don't take our word on it, check us out on Yelp and Twitter to see what our clients across the country are saying:
SLO High School
Brian, thank you for the attention to detail and the desire to create a great product for our school. Thank you for the amazing support.

Leslie O'Connor
SLOHS Principal,
San Luis Obispo, Calif.

SLO Dental Practice
I was very pleased to work with Brian to re-design SLO Dental's website. He was very quick to present a mock up based on the vision I had. He did an excellent job, the website looks very professional and it's easy to navigate. I always get compliments on the website from our patients. We definitely increased the website traffic. Brian was very responsive to my needs, and really easy to work with.

Vanessa Salas
SLO Dental Practice,
San Luis Obispo, Calif.

Horn Photography
Wonderful people, quick and effective customer service, they understand the vision we had in mind, and the product is top notch!  We highly recommend the Meadows Interactive team for all your online services.  Let them bang out your online project today.

Stan Grosz,
Horn Photography,
Fresno, Calif.

Olive & Emerald
Working with Brian at Meadows Interactive was a great experience.  When I was struggling with the WordPress platform, he helped me to achieve the goals I had previously set forth with my clients for their blog.  Despite the fact that we were attempting to complete things in record time (which can be stressful), he was extremely polite, understanding and accommodating.  Since our work together, I've had no qualms about recommending Meadows Interactive to others looking for web design and coding because I know that the product and the service are of such high quality.

Kerry Grolle,
Olive & Emerald,
San Luis Obispo, Calif.

WellX.com
Brian Delivers! He did a great job for us and continues to. We would recommend him without hesitation.

Patrick Meyer,
WellX.com,
Chicago/Seattle
Papich Construction
You guys are incredible! I can't possibly express enough our gratitude; I am beyond impressed.

Tim Ferrari,
Papich Construction,
Nipomo, Calif.
Fansmanship
As far as quality of product, we have been extremely pleased. We had a WordPress platform before we engaged Brian Milne and Meadows Interactive, and it was a really great fit. He definitely helped us design the look, but he took all of our requirements and turned it into pretty much exactly what we wanted.

He is also VERY available, answering texts and calls about random things that come up that are site-related. He has always got back to me within 24 hours and usually on the same day.

Overall, Brian has been very timely, very knowledgeable, very reachable, and super-competent. He really enjoys what he's doing and the passion he has for it comes through in pretty much every site I've seen of his.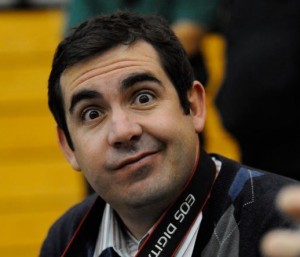 Owen Main,
Fansmanship.com,
San Luis Obispo, Calif.

Dogs For A Walk Pet Care
As a new business we needed a web site that would allow us to stand out from our competitors and appeal to our potential customers. We wanted to work with a local web developer, and investigated several based in the Central Coast. We chose Meadows Interactive based upon combination of quality, experience, personability, and value that they provided.

We were fortunate to work with the company's founder and owner, Brian Milne. He listened carefully to our needs, explained available options, and outlined a plan for an affordable site that would accomplish what we wanted. He then built that site – in the time frame we discussed, and within the budget we requested. Brian has extensive experience, and is an excellent web developer. He was unfailingly patient and helpful, and always eager to do what was best for us. The final product is an attractive and functional site we are pleased to call our own.

We recommend Brian and Meadows Interactive for your web design & development needs.

Rand Cork,
Dogs For A Walk Pet Care,
Arroyo Grande, Calif.

The Pigskin Report
As the owner of several sports oriented sites, I can't give Meadows Interactive and Brian Milne enough high praise. As I re-designed ThePigskinReport.com and HardballChat.com, Brian took control. An incredible company to work with, personal service is unprecedented.

I cannot speak highly enough about the personal interaction. Brian is on the cutting edge of the latest web design concepts. If you wish to build a new web platform for your business, this is where you need to be.

Eric Schmidt,
The Pigskin Report, Hardball Chat
Fort Myers, Fla.

Univer-Cell
Meadows Interactive took my very basic/amateur website and turned into something very professional, easy to use and most importantly it is optimized. Before they revamped it, my site was not coming up on any search engines and was basically impossible to find. Now, with their search engine optimization I am starting to show up on Google and Yahoo. I would recommend Meadows Interactive to anyone who asks.

Josh Blair,
Univer-Cell,
San Luis Obispo, Calif.

Thirty Something Promotions
Brian perfectly interpreted the image of our business through his design for our website. He took our scattered ideas and concepts and ran with them—unifying them into a cohesive, stylish, and professional page. His user-friendly layout and tailored content have been instrumental to getting our business off the ground and making an impact with our clients. He took the work off our hands and made it easy for us to make decisions—just what we needed!

Erika Bylund,
Thirty Something Promotions,
San Luis Obispo, Calif.

GeoffKenyon.com
Brian is a web design expert with a vast knowledge of WordPress; he has the unique ability to really 'get' what you want, run with it, and come back with a great looking website. I am extremely impressed with his quality of work as well as the effort and dedication he puts into his projects. Brian is a professional, hard working, and talented web designer and wordsmith. He is my first, and last, call whenever I need help with my website. I would hands down recommend Brian and Meadows Interactive.

Geoff Kenyon,
SEO Expert,
Seattle

Monkey Spit Hot Sauce
Meadows Interactive took our website from the stone age and brought us to the present day, and we thank them from the bottom of our hearts. When we ask for updates they are done in a timely manner and are always willing to help.

Paul Smith
Monkey Spit Hot Sauce,
Nipomo, Calif.

Comedian & Actress Kellye Howard


Kellye Howard (@kellyehoward)
Comedian and My Life Is A Joke Star
KellyeHoward.com,
Chicago

Interested in learning more about MI? Contact us today or call (805) 703-3372 for a free consultation.